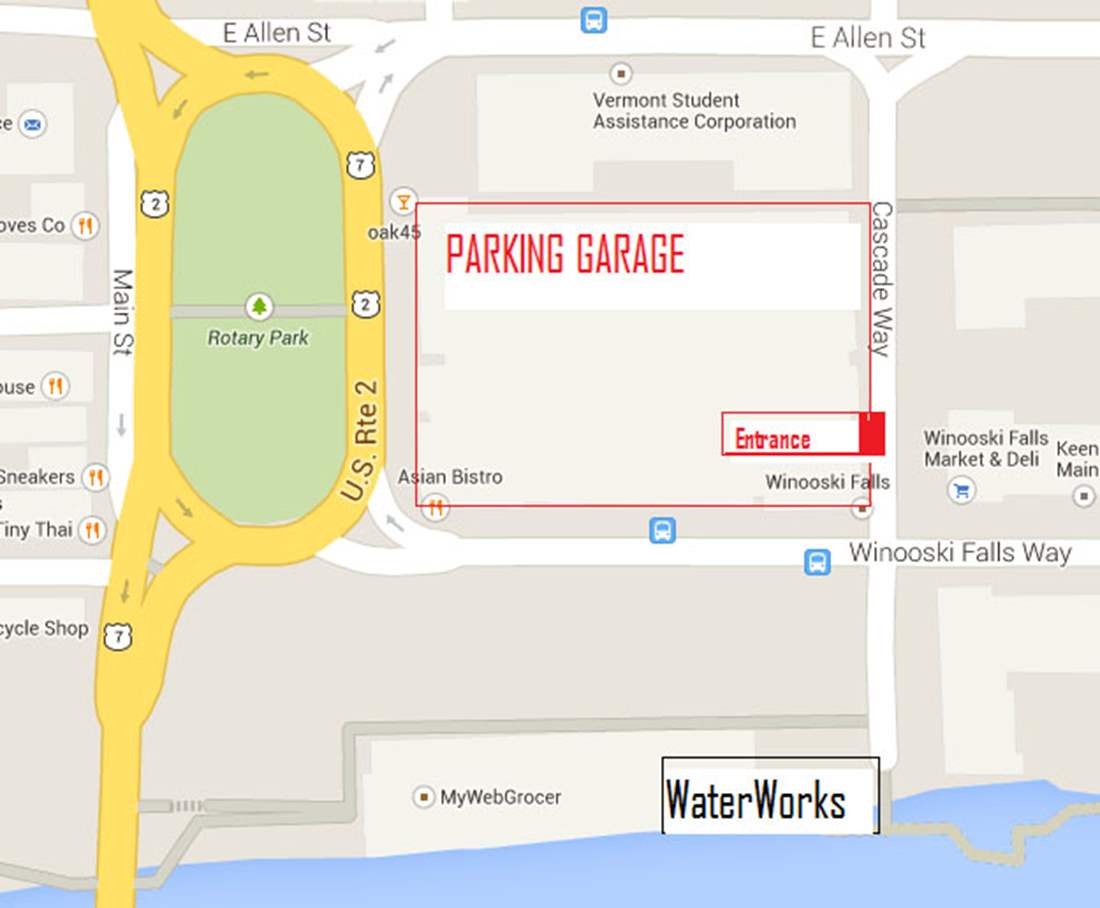 We are located at 20 Winooski Falls Way on the East end of the Champlain Mill building in Winooski, Vt. Directly across the Champlain Mill is a large parking garage located at 20 Cascades Way, hidden by a facade of retail spaces and apartments.
Handicapped Parking: There are designated handicapped parking spaces on the street and in the garage. Any car with a handicapped sign visibly showing can park in any street or garage spot and by law are not required to pay.
Parking Garage Information: Parking rates are $1.00/hour or $5.00 for 12 hours. Pay stations are located next to the elevators on the ground floor & 3rd floor, they accept credit cards and coins. Please note you will need to enter your license plate into the pay station.
You can also pay on your phone through the Winooski Parking App
All parking within the city of Winooski is free on Sundays
Please call 802.497.3525 if you have any further questions regarding parking.